Effex
Modernizes EHS Portal, Controls Costs, and Boosts Innovation Using AWS
Overview
Effex is a global enterprise EHS/ESG software and solutions company. EffexEHS offers a cloud-based platform that helps businesses manage their environmental, health, and safety (EHS) programs. The platform includes features for incident management, audit and inspection, management of change, compliance management, corrective actions, performance management, training content, reporting and dashboards, and more.
Opportunity | Seeking to Deliver Better EHS Solutions
Simplified processes: EffexEHS can help businesses simplify their EHS processes, making it easier to comply with regulations and improve safety.

Reduced costs: EffexEHS can help businesses reduce their EHS costs by automating tasks and eliminating redundancies.

Improved safety: EffexEHS can help businesses improve safety by providing a centralized platform for managing EHS risks.

Increased compliance: EffexEHS can help businesses increase compliance with regulations by providing a comprehensive solution for managing EHS documentation.
Solutions |
Using AWS Serverless Supports Reduction
Effex chose to implement AWS serverless technologies to power its new EHS platform. The decision was made to build internet-scale applications by levering AWS DynamoDb, Lambda, and API Gateway to support user-content metadata and caches that require high concurrency and connections for millions of users and millions of requests per second.
Benefits
Leveraging AWS technology allowed Effex to build a highly scalable and reliable platform that was also cost-effective. 
AWS Services
AWS Lambda, AWS DynamoDb, AWS API Gateway, AWS Cognito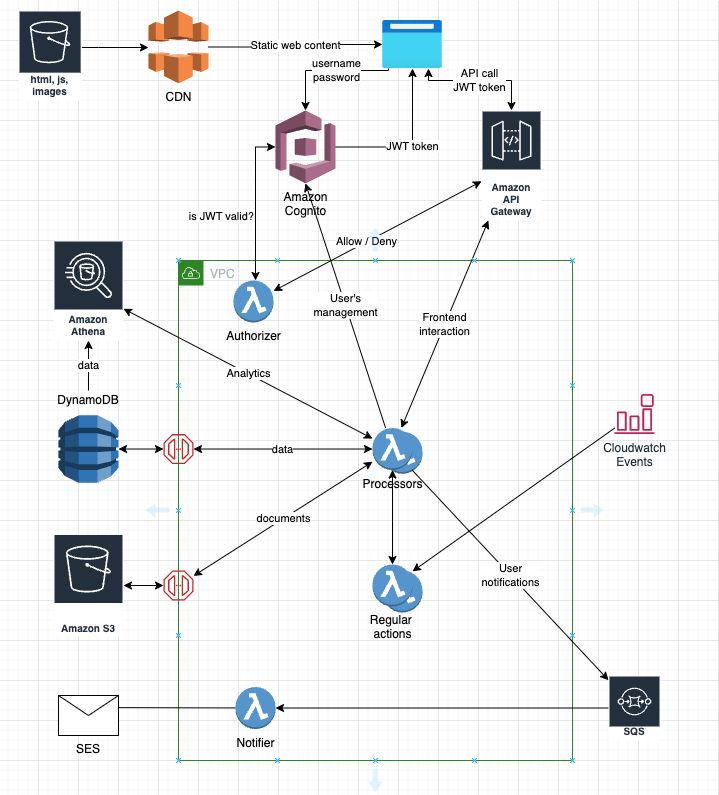 Let us worry about your I.T. while you can focus on your business
Let someone else worry about your technology
We want to hear about your project. Get a free consultation and estimate.